Let's talk pelvic organ prolapse!
What is it? How do we assess it? How should we assess it? How do we treat it?
WHAT IS A PELVIC ORGAN PROLAPSE (or POP)?
Well first off, the aforementioned pelvic organs are the uterus, the bladder, and the rectum.
UTERINE PROLAPSE is when the uterus descends through the cervix and down into the vagina.
CYSTOCELE, or prolapse of the bladder, is when the bladder descends into the vaginal wall.
RECTOCELE, or rectal prolapse, is when the rectum descends into the vaginal wall.
A pelvic organ prolapse is measured from 1st to 4th degree ranging from only a small portion of the organ dropping into the vagina to the organ protruding completely outside the vagina.
HOW DO WE ASSESS FOR A POP?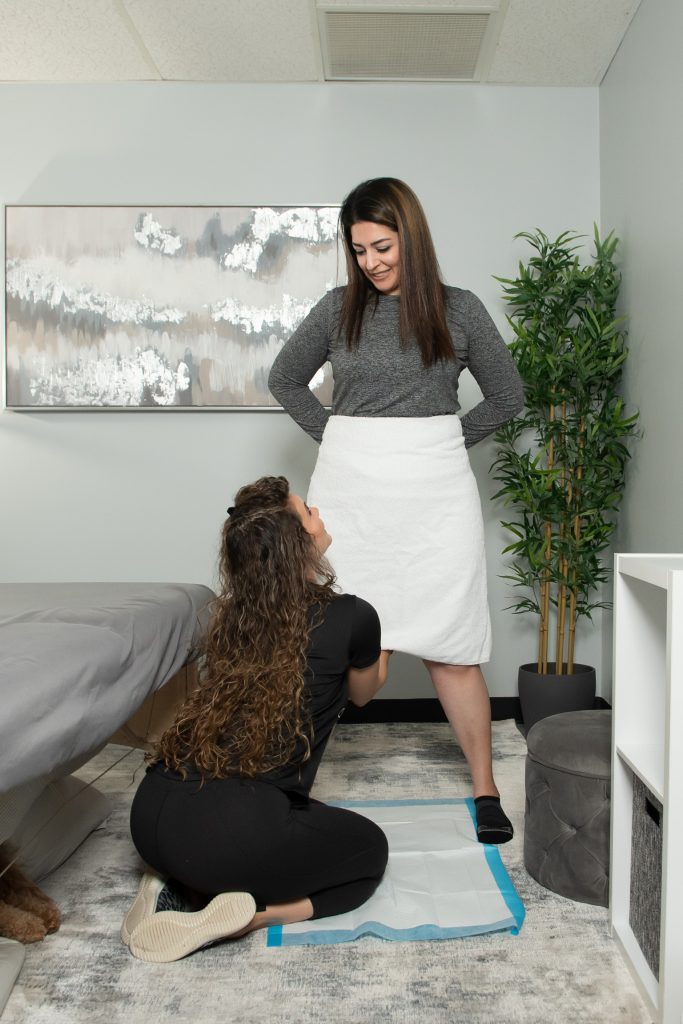 Traditionally, this is done on the table. But at OrthoPelvic, we innovate! We will assess on the table as a baseline, but what we really like to do is assess with the patient STANDING.
Does this look/seem a little awkward? Sure. But assessing this way, we can actually get a different grade than we would assessing the prolapse from a supine (lying face up) position.
Think about that. Imagine you are struggling with your bladder literally coming outside of your body when you walk, but when you get it assessed, you're told, "oh, not too bad."
No! We can and must do better. If you're a pelvic health provider and complete these types of assessments, I strongly encourage you to try it standing up. Ask them to cough. Ask them to bear down. And tell them they look like a damn superhero doing a power-pose!
HOW DO WE TREAT A POP?
We like to treat our patients through a combination of breath work, purposeful movements, pelvic floor strengthening, and transverse abdominal strengthening (to provide the pelvic floor additional support).
I know this is a lot of info, but these are common issues that are constantly misdiagnosed and left untreated. We have to do better.
If you're a pelvic health provider, do you assess for a POP from a standing position?
If you've had a POP, were you assessed from a standing position?